Trousers
High quality trousers that are made in heavyweight, UK woven, low-pill polyester or poly/viscose twill.
Trousers available in boys and girls styles:
Flat Fronted, 1 Pleat or 2 pleats
Elasticated tunnel adjusters available in waistband and/or belt loops
Tax Tabs with schools own logo can be added
Pockets Available:
Hip pocket with button
2 open front side pockets
Ticket Pocket inside waistband
Badges embroidered directly onto the garment during manufacture if required. Tax tabs can be added to any seam in the trouser.
Available as short, regular, long and unfinished extra long leg lengths. The inside hem allowance can be increased to a 3 inch allowance to allow for easier lengthening.
See the current Trousers Style Library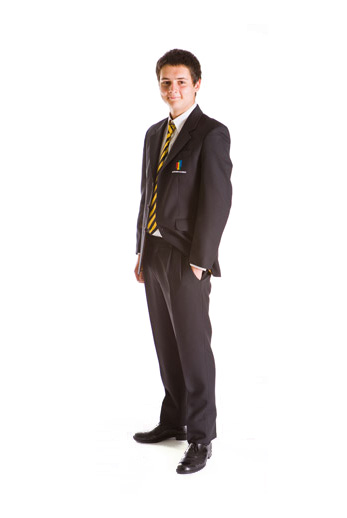 Call us on 01423 866906 to find out more about our Trousers
or