Ties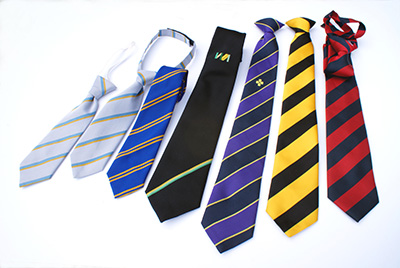 Any tie design can be manufactured.
All our ties are specially sewn with stronger stitching at the join.
Weaves Available
Reppe
Silk Weave
Packed Silk Weave
Tartans
Types of Tie available:
Normal in any lengths and widths
Clip-on
Velcro fastening
Elasticated fastening
Logos can be jacquard woven into the designs.
Call us on 01423 866906 to find out more about our Ties
or